imageRUNNER ADVANCE C9070S PRO
The iR-ADV C9070S PRO integrates Canon digital colour with the intuitive simplicity of Océ PRISMA®sync operations management for light production with enhanced customer offering, efficiency and economies.
Переваги
Light production up to 70ppm
Dynamic, intuitive workflow optimises resources
Advanced media programming and handling
Job scheduling up to 8 hours ahead
Intelligent colour management
High paper capacity and professional finishing options
Характеристики
Ознайомтеся з докладними характеристиками Canon imageRUNNER ADVANCE C9070S PRO
Dynamic and intuitive workflow
With the iR-ADV C9070S PRO, driven by the powerful Océ PRISMAsync, you can plan and prioritise effectively to enhance efficiency and economies. Pre-press and print tasks can be separated, so staff can focus on allocated tasks. The whole system is controlled by a single, intuitive user interface. Jobs can be planned 8 hours ahead through an industry unique job scheduler with a signal light indicating printer status and alerting operators to required intervention. Media can be programmed into - and selected from - the system media catalogue ensuring accurate selection for every job.
True printroom productivity


For fast output and maximum input, the iR-ADV C9070S PRO prints up to 70ppm with a 9,300 sheet paper capacity. Recurring jobs can be automated using the printer driver templates, hot folders and virtual printers. Toner can be replenished whilst printing for uninterrupted operation.
Superb media handling and finishing


The iR-ADV C9070S PRO supports a whole range of media types and sizes up to SRA3+ and 300gsm. Finishing options including punching, multiple folding patterns booklet making and trimming enable you to offer exceptional choice to customers. And the modular design allows your device to grow with your business.
High quality and reliability


The iR-ADV C9070S PRO is all you need to create best-fit documents with ease. Canon's high quality pQtoner system and small diameter laser offer sharp resolution with colour reproduction that's simple to manage. Océ PRISMAsync enables professional colour management at every level, from preset colour templates to more advanced options. Using Océ PRISMAprepare pre-press software, you can also create even complex documents with ease.
Нагороди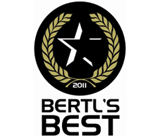 Технічні характеристики продукту
Дізнайтеся більше про Canon imageRUNNER ADVANCE C9070S PRO, функції та можливості цієї БФП.
imageRUNNER ADVANCE C9070S PRO
або